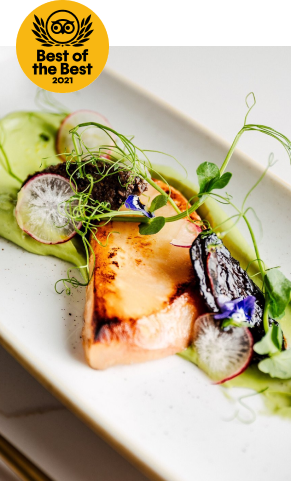 ABOUT TWELVE
We believe that dining is more than sitting down to eat. At Twelve, it is an experience. Our guests come to Twelve to experience a new concept. A way of dining where our food is not defined by what's missing – but by what it is. A concept where sustainability is at the forefront of every decision we make.
With sustainability, organic produce and plant-based nutrition at our heart, Twelve offers you a way of dining that is completely open minded, yet conscious at the same time. Welcome to the future of dining.
GIVING THE FEEL-GOOD GIFT
We offer an eye-opening, nutritional dining experience that encompasses the very best, responsibly sourced produce.
Our cold-pressed juice bar offers a rainbow of fruit, vegetables, and superfood ingredients for a health-kicking hit of vitamins and minerals.
And our organic bar offers a unique range of organic wines, beers, spirits, cocktails – and a great range of hot drinks with the best organic coffee too! Our bar is 100% free of refined sugars."
A Twelve gift card is the perfect present for those who love to explore the concept of food and drink – from how it's created to how it's sourced.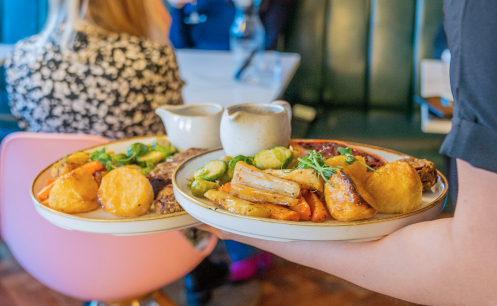 "I'M TASTING FLAVOURS AND INGREDIENTS I'VE NEVER EXPERIENCED BEFORE."
"THE BEST CHEESECAKE I'VE EVER HAD."
WHO WE ARE
We're currently the fifth best restaurant in the world for vegan food – and welcome guests not only from our local area in Dorset, but from all over the world.
When you dine at Twelve, you receive a culinary experience that isn't just eye opening, it's one that also defines a bigger, sustainable movement – and we can't wait to share that with you.
Join the Twelve Eatery Community
Discover more about our favourite dishes and cocktails, read tips for eating green and
thinking green, find out about what we've been up to, and take a look at our upcoming events.


Best vegan place I've been so far and I did visit a couple to be honest. Cozy and nice. The menu was exceptional, I just couldn't decide what to have. We had a burger and a steak after all… bear in mind vegan ones. They looked great and tasted even better. Need to say the steak was a bit to salty for my taste but with the piuree and everything was a perfect match. Very colourful menu I would say, every plate looks like art. The staff and the service great as well, we were very good looked after.

AMAZING FOOD! Fantastic vegan food, if you're vegan you will not be disappointed! Fabulous staff, very friendly, great atmosphere. Highly recommend to anyone who wants a cool venue and exquisite food. My favourite place from now on!

The food was the best I have had at any restaurant. It has a lovely ambience and friendly staff. I would highly recommend this place, I'm not a vegan but I'm interested in it. I had The Wellington, my friend had the feta and jam toastie with a side of vegetable crisps. We both enjoyed every mouthful. If you are in Bournemouth you MUST try it.